Kongming Media was established in Temecula, CA and now located in Poway, CA. We are a product of ingenuity and innovation. Kongming which was a nickname for a famous Ancient Chinese strategist named Zhuge Liang. Zhuge Liang was one of the most brilliant strategist and statesman for Shu kingdom during the Three Kingdoms period. Kongming Media takes on the legacy of Zhuge Liang and his brilliant solutions for his master's problems. We believe that one of the main keys to successful decisions in any type of business marketing would be information.
Information in today's business has become the strength in all business decisions. At Kongming Media we stress to our clients and to ourselves that not having enough information is pretty much putting a chain ball to your business. In order to prevent such events from ever happening, we stress how important it is to know your competitors, market, and your potential clients before marketing your brand or products.
By taking the spirit of Zhuge Liang, along with advising our clients, we have created our own media in cooperation with a few companies. One of our strengths is our background in internet marketing. Our extensive usage and knowledge of social media marketing has also helped us to harness the power of internet marketing. Kongming Media realizes that our different departments allows the usage of creativity on the individual client or project basis. Creativity and Innovation is the key to Kongming Media success and achievements.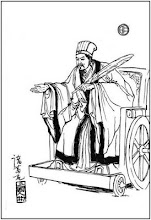 Although Kongming Media is brand new as a company, the innovative and creative experience that we bring to our clients help us distinguish ourselves apart from most start-ups. Creativity allows the mind to grow and we promote that here at Kongming Media.